ENLACES DE INTERESE:
Thomas Pikety (Ecole d'Economie de Paris): Capital in the Twenty first century ( apendices, ppt de libro)
Manuales de Historia Económica Recientes:
The industrial Revolution. A very Short Introduction. Robert C. Allen, Oxford, University Press, 2017
Los tiempos cambian. Historia de la Economía. Jordi Palafox (ed),Valencia, Tirant Humanidades, 2014
Introducción a la historia económica mundial, Gaspar Geliu, Carlés Sudria ,Valencia, Publicaciones Universiada de Valencia,2º edición revisada y actualizada, 2013
Historia económica mundial. La formación de la economía internacional (siglos XVI-XX).

Enriqueta Camps, MacGraw Hill, 2013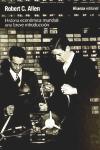 Historia Economica Mundial: Una breve introducción. R. C. Allen. Alianza Editorial 2013
Global economic history de R C.Allen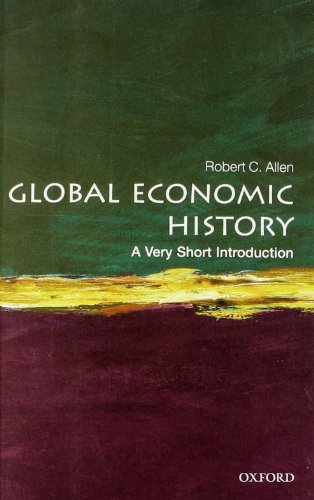 Historia Económica Mundial. De los origenes a la actualidad.

, Francisco Comín Comin, Alianza Editorial, 2011.
Material didáctico cedido por el autor (ppt de los distintos capítulos del libro)
An Economic History of Europe. Knowledge, Institutions and growth, 600 to the present. Karl Gunnar Persson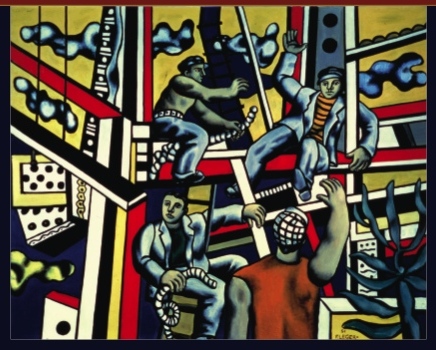 . Recensión de Ramón Lanza en Revista de historia Industrial, nº 49 2012 . Recensión de Enrique LLopis en Investigaciones de Hisotria Económica, nº 8, 2010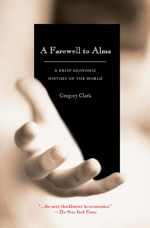 A Brief history of the world by Gregory Clark reseña de Joan.R.Rosés en Investigaciones económicas 2009,nº 15)
El origen de la revolución industrial (referencia de Nicolas Dave, El País 12/9/2007)
Darwinian Conservatism (análisis crítico de Larry Arnhart)
Adam Smith Institute
( encontraréis a texto completo en inglés Theory of Moral Sentiments and The Wealth of Nations).
Autismo económico
Catálogo de textos útiles de Historia Mundial (en francés)
China
(Instituto Galego de Análise e Documentación Internacional)
Economía Feminista
Economic History Services
Economic History Seminar Ohio Univerity (intervencións de Landes, Rosenberg, Crafts-Mokyr, Sylla, Walis, Field; RealOne Player e PPT)
Emigración/inmigración o viceversa
(su contribución na construcción de Vigo) Lino Pellitero en IGADE; otros, 05/3/2006.
Estadísticas históricas latinoamericanas
(Asociación Argentina de Historia Económica)
FocusEconomics
(noticias, pronósticos, indicadores sobre a economía global cun enfoque rexional)
Fuentes para el estudio del petróleo en México (1900-2008)
Global Envisión
(artigos sobre globalización, discusión)
Global finances 1880-1913 (Marc Flandreau, Fredic Zumer's)
Grupo de historia financiera
History of the capitalism
(Coleen Dunlay)
Historia del pensamiento económico
Historia, documentos, declaraciones, mapas sobre el proceso de descolonización
(web de Nacións Unidas, en castelán)
How Mucht is That? (para conoñecer o valor do poder de compra, o tipo de xuro de diversas moedas, o producto interior bruto de GB e USA, e outras variables, no pasado e hoxe en día)
Iberchina (Portal de información sobre China para o mundo de fala hispana)
Iberglobal
(Portal para
a internacionalización da empresa e da economía; información e documentos sobre a economía internacional en castellano)
International Institute of Social History (índices de precios e salarios históricos)
International Food Policy Research Institute
(sustainable solutions for ending hunger and poverty)
Join the conversation on The Economic Conversation
(Deirdre N.McCloskey, Arjo Klamer, Stephen ZiliaK; unha aproximación diferente ao mainstream da economía)
Marxists Internet Archives
(dispoñe dunha sección en castelán)
Modern monetary systems all countries, exchange rates, and others
(Kurt Schuler)
Portal de la Unión Europea
Revista de Economía Mundial
Real Instituto Elcano (documento de traballo sobre economía internacional, países, etc.)
Recursos en internet para historiadores económicos
(U. Carlos III)
VII Congreso de Historia Económica, Zaragoza 2001 (comunicacións, texto completo)
VIII Congreso de Historia Económica, Santiago 2005 (comunicacións, texto completo)
World Population, GDP and Per Capita GDP, 1-2003 AD
(Historical Statistics, Last update: november 2006, copyright Angus Maddison)
FERRAMENTAS
ÚTILES DE TRABALLO
Acerca de Google académico (http://scholar.google.es/)
Aprender a aprender (diversas técnicas de estudio: escritura, síntese, técnicas para mellorar a memoria, recollida e análisis de información, etc.)**
Artigos e ilustraciones de Historia Universal e Historia Económica (en las pestañ "contextos" de la página dispones de un índice general que te orientará)
Bibliotecas del mundo (enlace a bibliotecas virtuales relacionadas coa cultura hispánica, catálogos, hemerotecas, libro antiguo e de ocasión, etc...; por la Biblioteca Virtual Miguel de Cervantes)
Diccionario de la Real Academia Española
Cómo citar unha bibliografía (Universidad Carlos III Madrid) **
Cómo escribir e publicar un artículo científico
Cómo hacer un comentario de texto (Juan Pan-Montojo; Universidad Autonoma de Madrid) **
Cómo desarrollar habilidades de pensamiento crítico (taxonomía de Bloom) por Barbara Fowler Longview Community College
Cómo realizar un resumen dun texto
**
Elaboración de un diagrama causa-efecto (EDUTEKA, Fundación Gabriel Piedrahita Uribe, Cali, Colombia)
Elaboración de mapas conceptuales Mapas Conceptuales = Información organizada (J. H. Bahamón, universidade privada ICESI, Cali, Colombia)
Enciclopedia de Historia Económica e de la Empresa (en inglés)
Enciclopedia Multimedia e Biblioteca Virtual de Economía EMVI (C. Martinez Coll, U de Málaga); podedes realizar buscas de conceptos e temas de Historia Económica a través do buscador Google que inclúe a páxina. ¡Especialmente útiles:Glosario básico de Micoeconomía e Diccionario de Economía e Finanzas)
Enciclonet (accesible só dende os ordenadores da Universidade)
Enlaces de interese para estudiantes de Economía e Empresa (J. Villena Pena, U de Málaga)
Guía del mundo 2005/2006 (Instituto del Tercer Mundo, Montevideo)
Historia española: documentos primarios (Proxecto Eurodoc: documentos dixitalizados da Historia española; varios idiomas)
History
(sección da BBC)
Innovaciones de la revolución industrial
( en imaxes)
Proxecto terra (Proxecto educativos sobre a ocupación do territorio, Colexio de Arquitectos de Galicia)
Recursos en Internet para la enseñanza e aprendizaje de la Historia Económica (Pablo Miralles, Universidad de Murcia) PDF
The map as history
(mapas historicos animados: 10 seres y 175 mapas; elaborados por una empresa francesa Images et Savoirs)
This month in Buisness history
by Floy Norris( The New York Times)
Traductor automático on line de castelán a: inglés, francés, gallego, portugués, e viceversa
(Instituto Cervantes)
Word mapper
Wikipedia
(enciclopedia libre)
Ansewers.com
(motor de busca académico; recolle material de Wikipedia, Encliclopedia Británica on line e outras similares)
FERRAMENTAS MOI MUY ÚTILES EN INGLÉS
(Moi útil para aprender a ler un texto académico ou elaborar unha síntese, ou un traballo con enfoque académico. Está en inglés, o que contribúe a facilitar o teu coñecemento do léxico especializado en economía en esta lingua)
Aids to assist you in writing essays and exams in economics and economic history **especialmente"grades in the mid-year and terms essays (J. Munro. U of Toronto)
Errores frecuentes na elaboración de un trabajo ou nun examen **

(J. Munro. U of Toronto)
Historia económica Europa 1250-1750 (web docente de John Munro, University of Toronto).
Historia económica de Europa 1600-1914 ( John Munro, University of Toronto).
Historia Monetaria
(F. X. Micheloud : moi útil a explicación do bimetalismo, patrón ouro, Ley de Gresham; está en inglés)
Letra de cambio giros e aceptaciones 1399-1785
(comprensión, figuras e mecanismo; John Munro)
MAKING SENSE OF ORAL HISTORY

(Linda Shopes)
MAKING SENSE OF FILMS

(Tom Gunning)
MAKING SENSE OF MAPS

(David Stephens)
Mapa interactivo de inmigración en US (1800-2000)
(New York Times)
Reading, Writing, and Researching for History: A Guide for College Students **(Patrick Rael, Bowdoin College).
IMAXES DE DIVERSOS TIPOS SOBRE TECNOLOXÍA
(da web do Prof J.MUNRO, Universidade de Toronto)
Diversos mapas no europeos anteriores á Revolución Industrial e Diversos mapas de Europa anteriores á Revolución Industrial
Imaxes de barcos utilizados en Europa no período preindustrial e barcos do século XIX
Imaxes sobre a máquina de vapor
Imaxes sobre a tecnoloxía textil
Imaxes sobre a tecnoloxía na producción do ferro e na minería
MAPAS:
Atlas nacional de España (Instituto Geográfico Nacional)
History and Geography of Europe and the World
Mapas comerciales y arancelarios (OMC)
MUSEOS:
Eli Whitney Museum
Euromint
(casas de la moneda medievales e modernas; castellano e otros idiomas)
The Complete history of the discovery of the cinematography (Paul T. Burnes)
Museums and Libraries
(recopilación realizada por Friends of Business History, descripción de contidos e enlaces)
Museo del Oro, Bogotá
National Maritime Museum, Greenwich, London (comercio e imperio)
National Maritime Museum, Greenwich,London
History of the Union Pacific
The museum of online museum (MoOM)
VÍDEOS
Gregory Clark (University of California, Davis) 26 clases sobre:
World Economic History before the Industrial Revolution
Alejandro Gómez (Universidad Francisco Marroquin) Seminarios sobre el libro de Rondo Cameron: Desde el paleolitico hasta el presente (distribuida en 4 sesiones duración de 111 minutoscada parte:
Alta y Baja Edad Media
Transformaciones de la Edad Media y conquista Ámerica
Mercantilismo y colonialismo
Unha reflexión global sobre o funcionamento do mundo
(Series disponibles na web de TVE)
Voces contra la globalización
(serie de 7 capítulos: Director Carlos Estevez)
The Industrial Revolution and the Great Divergence: World Economic Growth since 10,000 BC (3 lectures) with Gregory Clark

(University of California, Davis)
Reasons why the Industrial Revolution Succeeded in Europe But Failed in East Asia.

Kenneth Pomeranz (Columbia University)
An Introduction to Global Economy History (3 lectures) with Patrick O'Brien

(London School of Economics)
A Film about the bank of England does and why
(Bank of England)
Childhood and Child Labour in the British Industrial Revolution
( Jane Humphries; Tawney Lecture 2010)
Cine e Historia Económica:
Cine en Historia Económica
(Mauro Hernández, UNED)
EconomÍa e Cine
Historia de Galicia
(serie da Televisión de Galicia)
Las uvas de la ira (J. Ford)
lo viejo y lo nuevo (S.Einseinsten )
Metropolis (F Lang)
Artigos de interese sobre a Historia Económica na red
El crecimiento económico en la Unión Europea, 1830-2000,

(Albert Carreras de Odriozola e Xavier Tafunell Sambola, Cuadernos Económicos del ICE, nº 70, diciembre 2005).
El desempeño económico en el transcurso de los años Douglass C. North
El mapa administrativo de Europa. Continuidad e Cambio (1850-2000). (J. Martí-Henneberg. Dpto. de Geografía e Sociología, Univ. de Lleida)
Economic History and the Rebirth of Respectable Characters
Stephen T. Ziliak
(Georgia Institute of Technology and Emory University, US ), Post-Autistic Economics.
Las migraciones en masa, los mercados mundiales de capitales e las transiciones demográficas
(Jeffrey G. Williamson,Cuadernos Económicos del ICE, nº 70, diciembre 2005).
Nuevas perspectivas en Historia Económica
(Joan R. Rosés, Cuadernos Económicos del ICE, nº 70, diciembre 2005)
Teoría de Juegos e Historia Económica: una simbiosis necesaria
(C
arlos Alós Ferres, Revista ICE 812, 2004)
Why Study Economic History? (John. H Munro. University of Toronto)
Why Economics is On the Wrong Track
(Deirdre McCloskey)
Blogs de interese sobre Historia Económica y páginas docentes
Brad DeLong
(Professor of Economics at U.C Berkeley, a Research Associate of the NBER, a Visiting Scholar at the Federal Reserve Bank of San Francisco, and Chair of Berkeley's Political Economy major).
Clionauta: Blog de Historia
(Anacleto Pons, Universidad de Valencia)
Deirdre N. McCloskey
(University of Illinois at Chicago)
Global Economic History
(Jesús Fernandez Villaverde, University of Pennsylvania)
Grupo de Estudios de Historia Actual
(Grupo de investigación de la Universidad de Cádiz)
Historia Económica: Globalización y Desarrollo Económico
(Fernando Ramos Universidad Pablo de Olavide-Sevilla)
The NEP-HIS blog
(Discussion and comment on the latest research in business, economic and financial history)
Pasado y presente de la economica Mundial
Proyect syndicate
(blog de opinión de economistas significativos; temas de historia economica, economia internacional, economia del desarrollo,...; en numerosas ocasiones los artículos estan traducidos al castellano)
El taller del mundo by Pat Hudson
(en la BBC, en inglés)
Página de Domingo Gallego Martínez
Universidad de Zaragoza(capitulos de libros en pdf de interés)
Docentia
(Asociación Historia Económica de España, enlaces a cursos de historia Económica en Abierto; español e inglés)
Patrimonio Industrial
European Route of Industrial Heritage (ERIH)
The International Committee for the Conservation of the Industrial Heritage (TICCIH)
Pensamiento Económico
Marxists Internet Arquive

(tiene una sección en español):

Reference Section; Clasics of Political Economy ; Women and Marxism
Temario de Historia Económica (en inglés)
Angus Maddison
(Emeritus professor at Faculty of Economics, University of Groningen)
Gregory Clark
(professor of Economica at University of California, Davis; Tiching Word Economic History; vídeos: World Economic History before the Industrial Revolution)
Larry Neal
(Emeritus professor of London School of economics)
Nicolas Craft's

(University of Warwick) podcasts

:

"From the 18th to the 21st Century: a Perspective on 250 Years of Economic Growth"
Arquivos sonoros:
A economía mundial no umbral do século XXI

(J.L Sampedro,1975) (mp3)
Teorías e feitos monetarios na década actual

(L.A Rojo, 1975)(mp3

)
Un século de pensamento económico (1870-1970)
(P.Schawtz,1979)
A crise e a gran depresión (G.Tortella,2009)
Midiendo la Gran Divergencia: Europa y Asia, 1300-1870
( Stephen Broadberry, London School of Economics and Political Science y University of Warwick),
Fundación ARECES, octubre 2012, MP3 en inglés
Aprender a hacer una investigación histórica
(Wiliam Cronon; está en inglés)
Historia Económica Empresarial
Compendia: base de datos
(EIM's Knowledge Web on SMEs and Entrepreneurship)
Friends of Business History
Global entrepreneurship Monitor
(GEM)
Red de Estudios de Historia de Empresas
(Asociación Méxicana de Historia Económica)
Revistas
Bibiotecas digiales:
Europeana (biblioteca digital europea: noticias sobre el proyecto)